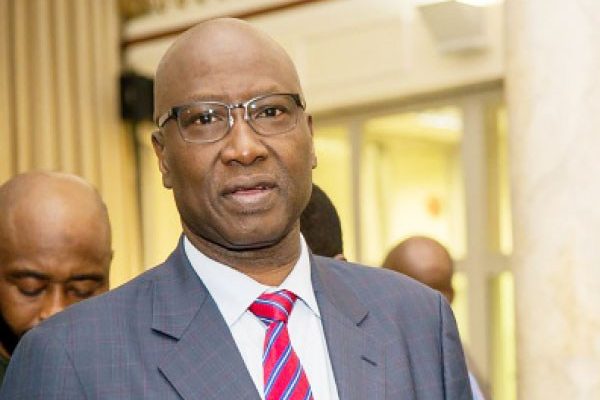 The Secretary to the Government of the Federation, SGF, Boss Mustapha, has told Christians to vote according to biblical values in the 2019 general elections.
He said Christians should elect credible and patriotic leaders in 2019.
Mustapha spoke at the Northern Christian youths Economic and Political Summit on Saturday in Abuja.
According to the SGF, voting was more than just a fundamental right in the country's democracy, but, "also a core part of civic responsibility in shaping the kinds of communities they would want to live in."
He said that voting is not just how the youths make their voices heard, but the first step in becoming more civically engaged and aware of the community around them.
"If every Christian will vote according to biblical values, we can change the future of our nation.
"Let's come together in taking a stand for righteousness so we can continue to be one nation under God," he said.
"If you are thinking that some group of people have made it impossible for you to excel in life by limiting yourself then, you are your problem.
"You just have to erase such from your minds so you can make meaningful progress in this nation.
"The main purpose of salt is for preservation and until we preserve and protect our land there would not be meaningful development in the land.
"We all have the spiritual mandate to bring the challenges of this nation to an end.
"Righteousness exalts a nation, but sin is a reproach to any people.
"In this simple verse, we see established a rule, or standard, composed of two alternatives.
"There is no middle ground. There are two causes, each with its own effect.
"The target of this phrase is no specific nation, but its meaning clearly applies to all nations, and that includes Nigeria.
"Therefore, it is important for us, as Nigerians, to measure ourselves, especially in these challenging times.
"We should ask ourselves which of these two causes we now embrace, whether righteousness or sin," he said
Tweet