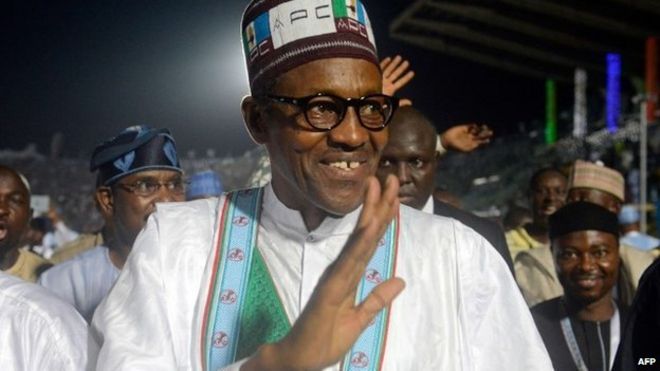 The gubernatorial candidate of the Providence Peoples Party (PPC) in Plateau State, Dr Haruna Dabin, says President Muhammadu Buhari's four years as president of Nigeria will go down in history as the lowest ebb in the nation's political development.
Dabin, a political scientist, was a founding member of the Peoples Democratic Party, former Director-General of People's Democratic Institute; erstwhile member of National Economic Intelligence Committee and also a former PDP chairman in Plateau State. He however resigned his membership of the party few months ago, and joined the PPC.
Speaking in an exclusive interview with a Media outlet in Jos, the governorship candidate said, "The four years of President Buhari will go down in history as the lowest ebb of Nigeria's political development.
"Democracy thrives in a peaceful atmosphere, but in the last three years, there is no part of this country that has been spared of bloodshed, anarchy and violence.
"United Nations Development Programme (UNDP) captured Nigeria as one of those countries in the world where those living in abject poverty are over 80 percent of the population and those who own the means of sustenance are fewer than five percent of Nigeria's population."
Dabin said further, "Early 2016, I wrote a paper for an international conference that was held at Ahmadu Bello University about this change of guard and posited that with APC taking over as a ruling party, we are going to experience the worse form of dictatorship, because the framework upon which APC came to power was not one on which they were going to appeal to people, get consensus on national issues.
"They were a group of desperados and they wanted power at all costs. In that paper, I predicted that the collapse of APC would be grand, because all this push and shove, they are not a group that would appeal to reason. They don't have any blueprint in terms of development of the country.
"So in between 2015 and 2018 before politics took centre stage, I thought they would have made progress, that the condition of people would have improved. If they accused Goodluck Jonathan of corruption, because the system he presided over allowed corruption.
"Unfortunately, certain dimensions of corruption have been over exalted under President Muhammadu Buhari; amongst them are nepoticism, sectionalism, push for religious politics.
"Any state that would exalt sectarian interest is doomed; it will degenerate into anarchy. It is a matter of time", the gubernatorial candidate warned.
Tweet