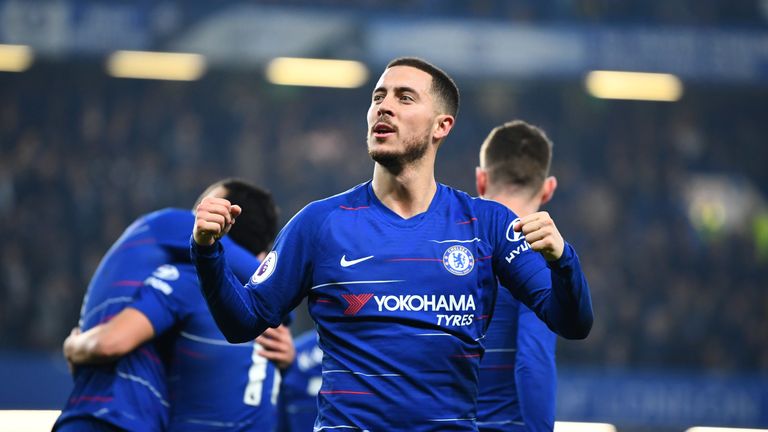 Chelsea star player, Eden Hazard has broken silence after his club told Real Madrid how much to pay for his signature.
Owojela's Blog earlier reported that Chelsea wants at least £98.5million for Hazard after rejecting Real Madrid's opening offer for the 28-year-old.
Owojela's Blog recalls that Real Madrid contacted Chelsea last week over their bid for Hazard as Zinedine Zidane returned.
But Hazard has now insisted that he will not be distracted by the mounting speculation over his future in Chelsea.
The Belgium international has so far refused to sign a new long-term deal with Chelsea as he enters the final 12 months of his current contract at Stamford Bridge.
Speaking on his future ahead of Belgium's Euro 2020 qualifiers against Russia and Cyprus on Thursday and Sunday respectively, Hazard was quoted by Metro UK as sayings: "at the moment, there's nobody waiting for me.
"We still have 2 important months with Chelsea. We can win the Europa League.
"We have to win the Europa League or we have to finish in the top four to play in the Champions League."
Hazard added: "I am only thinking about that (last two months with Chelsea), not about what might happen in two, three, four months. I don't know. We will see."
Tweet