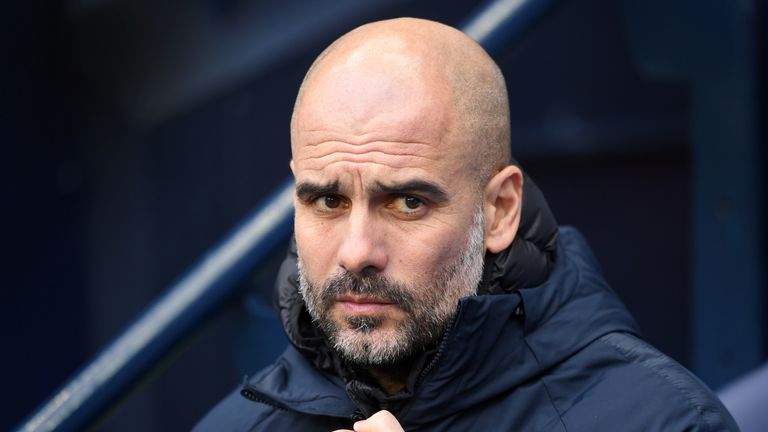 Manchester City boss, Pep Guardiola has revealed he regards a key advantage for Liverpool in Premier League title race.
Guardiola said Liverpool benefitted from their failure to progress in both the League Cup and FA Cup.
The Catalan said that it was of no advantage to his team that Liverpool now have the added demand of a Champions League semi-final against Barcelona.
City have played nine more domestic cup games than Jurgen Klopp's side this season having won the League Cup and reached next month's FA Cup final.
The Reds were eliminated at the first hurdle in both competitions.
Liverpool are preparing for a Champions League last four tie against Barcelona and next Saturday's Premier League clash against Newcastle United.
But Guardiola, whose City team were dumped out in the Champions League quarter-finals by Tottenham Hotspur, doesn't regard that as a disadvantage to their title rivals.
"When that happens in November, December, January, February that helps a lot," Echo quoted Guardiola as saying.
"But to be involved in the Champions League semi-finals – you are not tired. You do not feel any pain. That is a better position to be in, to be in the semi-finals.
"The toughest months in this competition are December, January, February when they had two weeks in training camps and we had to be here playing every three days. That is a big advantage for the opponent."
Tweet