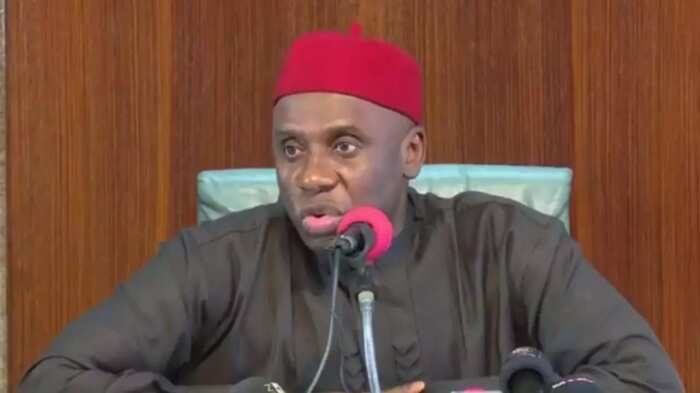 The Minister of Transportation, Chibuike Amaechi, has urged candidates of political parties and politicians who did not emerge victorious during the last elections not to lose hope.
Amaechi said with wisdom and patience, they will still achieve their political dreams in the future.
This is part of the former governor's Easter message to Rivers people and Nigerians where he also urged the youths not to see crime as an escape route from the difficult times being experienced in Rivers State.
Amaechi, "For those of us who feel a sense of personal loss, as a result of the last electioneering in the state, I say do not despair, you have vital work to do in the Rivers project. Believe me, with wisdom and patience, you will own the future.
"Always remember that the task of enthroning a party into power is not as high a calling of patriotism than the task of making personal sacrifices for the peace and general good of the state.
"Therefore, I appeal to all who truly love our dear Rivers State to join hands in building the state, irrespective of their party affiliations.
"No amount of provocation or even threats should challenge the Rivers spirit of oneness, unity and harmony in you.
"To the youths, I urge you not to see crime as an escape route from the difficult times we are going through in Rivers State today. I am confident that with resilience and prayer, you can always pull through."
Tweet